Predator control is a major part of wildlife management and conservation, here are some tips on using the advantage of ATN optics in accomplishing your predator management goals.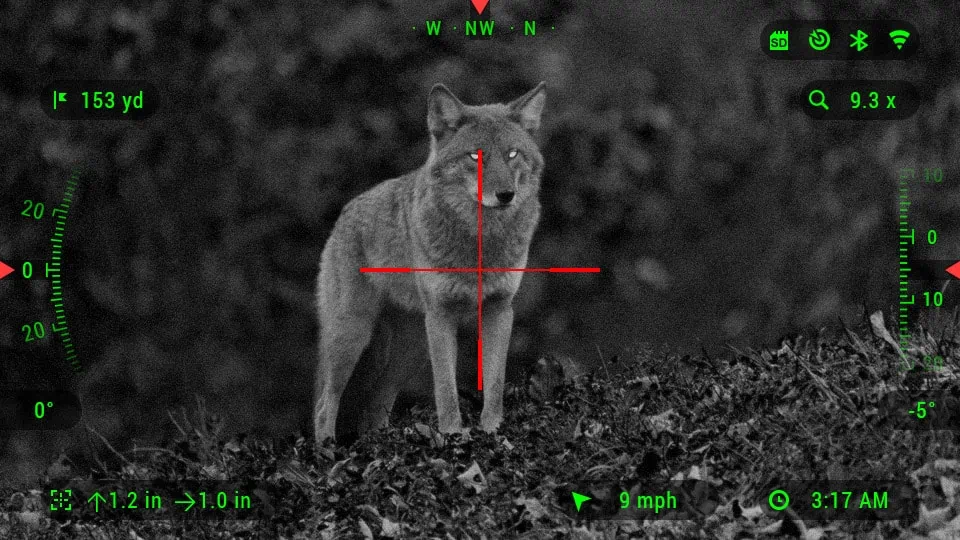 Using Wildlife Feeders to Manage Predators
Wildlife feeders attract a lot of non-game animals including the small predators that have a major impact on turkey nests. Raccoons, opossums, skunks and even fox will frequent feeders. Set up a ground blind within good shooting distance of your feeders and utilize trail cameras to see what predators are using the area. In just one night of hunting you are likely to remove several of these varmints. A smaller caliber rifle with the ATN X-Sight 4K Pro is ideal for this. Your deer and turkey will use the feeders more consistently when these smaller varmints are not around.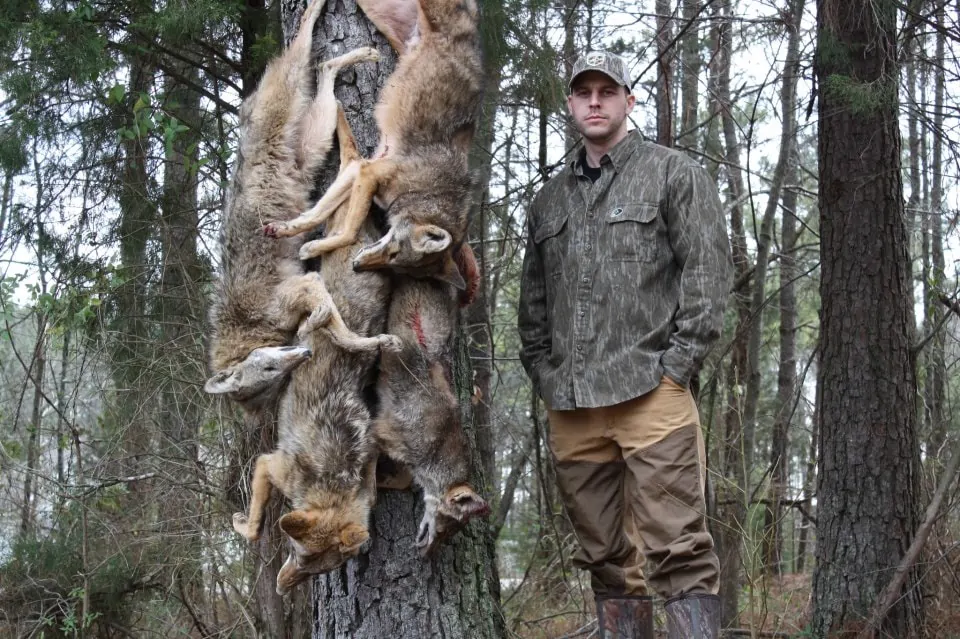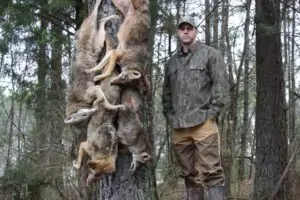 Managing Predators Using Calling Setups
Coyotes, bobcats, and fox do the majority of their hunting and movement at night. Calling setups using electronic calls or mouth calls can work really well to bring these predators out in the open. Crop fields, pastures, and large food plots make for excellent areas to set up. Calling at night allows you to set up in areas you would be seen during the daylight. Pay attention to the wind when calling for coyotes, they use it to their advantage much like a deer. Calibers such as .223, .243, .22-250 fitted with a ATN Thor Thermal scope makes for a deadly predator set up. Make sure to use a pair of shooting sticks for the most accurate shots when calling up predators, they sometimes approach from the least likely direction and require quick but accurate shot placement. As with all hunting, be sure to check your states rules and regulations on night hunting for predators.
Predator Management with Day/Night Optics
ATN Optics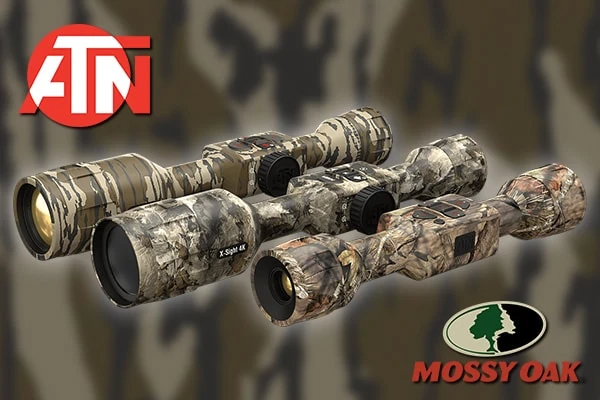 Hunting predators is not only a great way to hone your skills with different weapons but also a great activity during the late winter when food sources may be scarce and many predators small and large are more active and visible. We all love great equipment when it comes to firearms and optics and the ATN line of scopes are game changers for predator hunters. Here is a quick overview of three ATN scopes that are great additions to any gamekeeper's bag of tools.
ATN X-Sight 4K Pro – Smart Ultra HD Day & Night Vision Rifle Scope
This Day/Night scope allows you to utilize its clear, crisp daytime pictures as well as amazing night vision capabilities especially with the infrared illuminator. Bobcats, coyotes, raccoons and many other predators are much more active when the sun goes down, the ability to use the cover of darkness to set up and hunt them during their prime hunting hours tilts the odds in your favor. The ATN X-Sight 4K Pro is loaded with features to help increase accuracy on many different firearms and the ability to digitally record your hunt day and night.
ATN ThoR 4 – Smart HD Thermal Rifle Scope
As the flagship thermal rifle scope in ATN's lineup, the ThOR 4 is designed for the professional hunter who wants superior functionality. The thermal scope comes loaded with industry-leading features, setting it far above others in its class. The infrared scope has up to 16 hours of battery life while its 4th generation thermal sensor achieves superior performance and supports dynamic range conditions. A smart range finder allows users to easily gauge distances to their target. The ThOR 4 thermal imaging scope for hunting also comes with video recording, WiFi, and Bluetooth capabilities to make sharing captures of your perfect hunt a breeze.
ATN THoR LT – Ultra Light Thermal Rifle Scope
Simple and easy to use, the ThOR LT is a powerful thermal scope at an affordable price. Without the advanced features of our flagship line, ThOR LT is another great addition to the proven lineup of thermal imaging scopes from ATN. The affordable infrared hunting scope is lightweight, has up to 10 hours of battery life, and features one-shot zeroing. ThOR LT is the perfect compact and powerful thermal rifle scope for the average hunter looking for excellent performance. This thermal hunting scope is available in several configurations and mounts to most standard rails.
Join our weekly newsletter or subscribe to GameKeepers Magazine.
Your source for information, equipment, know-how, deals and discounts to help you get the most from every hard-earned moment in the field.