Mossy Oak Nativ Nurseries is now offering American Plum seedlings this fall. Thanks to the many beneficial wildlife and soil programs over the years, American plum has been planted as hedge rows/wind breaks and wildlife habitat all over the place, especially in the more northern agricultural states of the midwest- and for good reason. They slowed wind erosion caused by years of poor farming practices, house and feed many types of pollinators and insects, and provide fruits later in the summer that both humans and wildlife enjoy. The foliage is also an excellent browse and cover for wildlife, but you'll want to keep them away for at least a couple of years while they establish.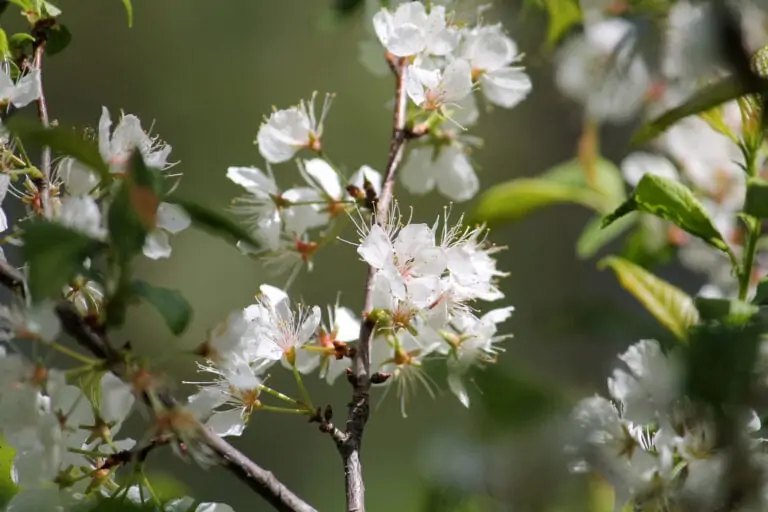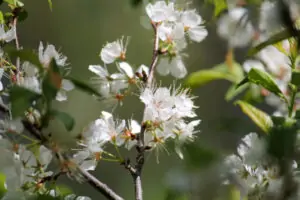 American plum occurs from Florida to Canada, and has even crossed over the Rockies a bit. The species can survive in USDA hardiness zones 3-9 but performs best in zones 3-8. It has a larger distribution compared to other plums, and occupies a wide variety of sites across its vast range, from grasslands to open wooded draws and edges, to stream banks in other areas. They appear shrub like, and spread both from root suckering and seeds germinating. The blooms in the early spring are hard to miss, and the small-medium edible fruits ripen to a nice red color in the late summer. Plant them in full sun and if they respond well, expect fruiting in as little as 3-4 years. It would be difficult to find a more multi-purpose wild fruit tree than American plum!
American Plum Growing Conditions

Zone: 3-8
Soil pH: 5.5 – 7.5
Site Preference: Full Sun
American Plum Characteristics
Size: 8-12 ft
Flower Color: white
Flower Type: Cross-pollinating
Wildlife Value: Excellent
Fruit Maturity Date: Summer
Fruit: Fruit eaten by deer, bear, raccoon, squirrel and many birds
Visit nativnurseries.com to learn more.
Join our weekly newsletter or subscribe to GameKeepers Magazine.
Your source for information, equipment, know-how, deals, and discounts to help you get the most from every hard-earned moment in the field.